Within the cellar, the cellar master is the conductor. He guides the wines according to the quality and elegance requirements that are being sought. He emphasizes on praising patience with extended ageing on the lees allowing vinifications with as little intervention as possible in order to restore the vintage and the grape's origin as faithfully as possible.
The combination of artisanship and technology is part of our strength with many investments in machinery like, for instance, the bottling process under neutral gas in order to limit the use of sulfur dioxide.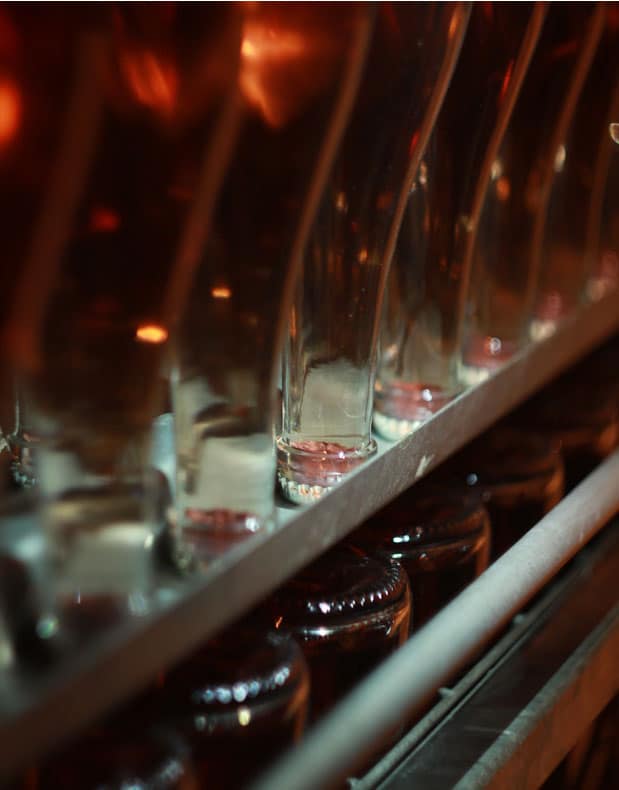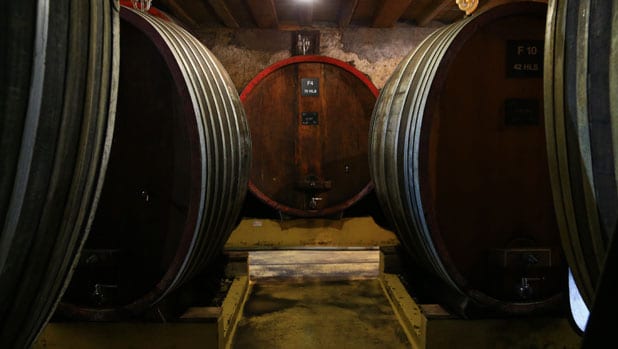 The pressing:
Our press house is still at the cutting edge of technology with its six pneumatic membrane presses for soft quality-pressing.
The vatting:
Our refrigerated equipment allows to start the fermentation process in better conditions and to monitor it as accurately as possible. We own 8 stainless steel vats for the vinification of plot selections.
The ageing:
Our ageing devices include all conventional containers, in particular casks and barrels of 225 or 400 l.
The bottling:
Since 2008, the Estate is been equipped with a nitrogen system in order to reduce some inputs and maintain the freshness and typicity of our Alsatian wines.
« We are making a major commitment to quality and sustainability. It's common sense. »
Etienne-Arnaud Dopff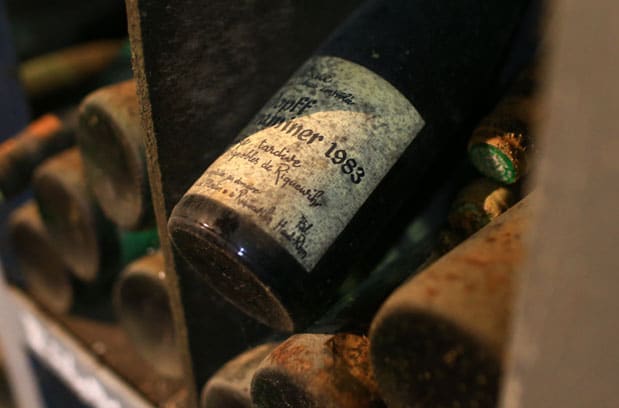 Still Wines
In addition to the wines made out of grapes marketed one year after the harvest, we also produce a range of wines of the Estate focused on the terroir and marketed after a few years of ageing in the bottles.
Grand Cru wines are wines with strong identity reflecting their terroir with a priority given to the grape varieties.
Riesling from Grand Cru Schoenenbourg is our speciality, from marly gypsum-Keuper; this Grand Cru gives shelf wines par excellence with fabulous acidity and nice bitter notes.
As for Gewurztraminer, we vinify two opposite terroirs:
-Grand Cru Brand de Turckheim, a solar, granitic soil, light and poor, giving floral and racy wines.
-Grand Cru Sporen de Riquewihr, a cool and heavy marly soil, giving full-bodied, velvety and complex wines with a long ageing potential.
Sparkling Wines
As the pioneers of Crémant d'Alsace, our know-how allows us to offer a wide selection of Crémants with distinctive personalities combined with a dry, elegant and appealing style.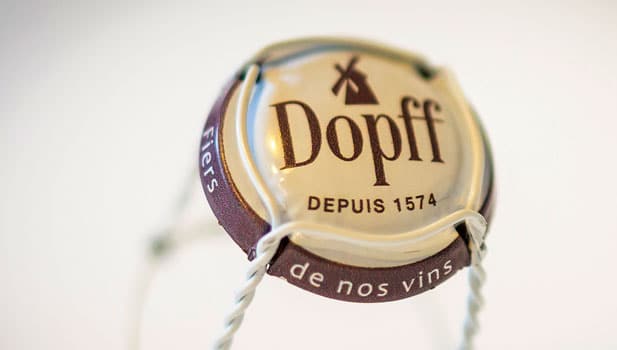 OUR COMMITMENT TO QUALITY
---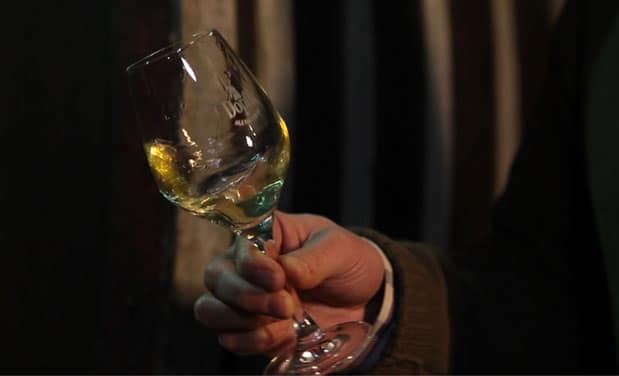 However magnificent the terroir might be, it can only give back its full potential thanks to human skill. From vine to cellar, we do our best to achieve utmost quality for the full range of our products. From the monitoring of the maturation over the pressing, to the decisive choice of the harvest date, each step in the wine making is well thought out and controlled.
20 years ago, we set up a quality assurance system in order to foster our customers' confidence, to ensure the quality of our wines and Crémants and to let all operating levels of the company evolve.
Investments and production menans
The Estate invests constantly in its work tool in order to create the best conditions for the most favorable expression of its wines, Crémants and Grand Cru wines.
Quality Labels, CSR Labels
Dopff au Moulin is committed to a CSR approach (corporate social responsibility).
By adopting more ethical and environmentally efficient practices, Dopff au Moulin wishes to contribute to the improvement of our society and to environmental protection.