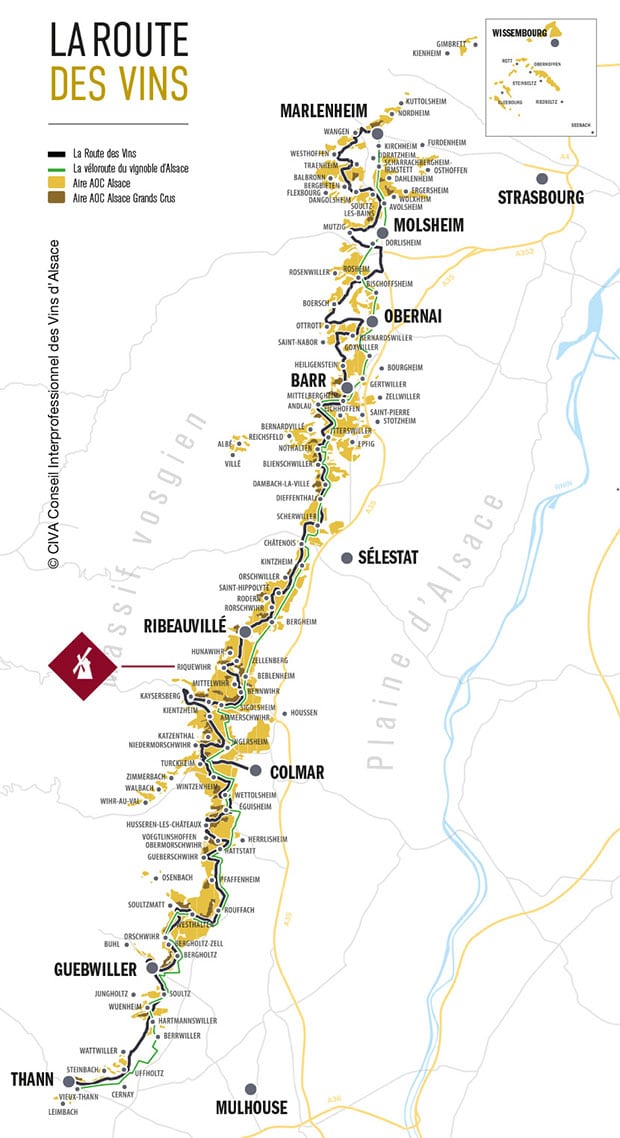 ALSACE GRAND CRU
---
The Alsace Grand Cru Appellation
An Alsace Grand Cru or Grand Cru of Alsace is a white wine with a registered origin appellation produced on specific plots of the Alsace wine region. There are 51 Alsace Grand Cru Appellations on 47 municipalities all together. Those localities or plots stretch out from Marlenheim in the North to Thann in the South and are all situated on the best exposures of the foothills of the Vosges Mountains.
The production constraints are much stricter for them than for regular Alsace Appellation with a restricted output of 55 hl / ha, the lowest alcoholic strength and a vine population restricted to Riesling, Gewurztraminer, Pinot Gris, Muscat (and Sylvaner on Zotzenberg).
The Alsace Grand Cru production represents about 5% of all Alsace production.
« Our wines are the reflection of our family: authentic, racy and bold. » Etienne-Arnaud Dopff

OUR ALSACE GRAND CRU RANGE
---
The Dopff Family owns plots on 3 Grand Cru Appellations (1/5th of our vineyards).